With its durable body-on-frame construction, the 2018 Toyota 4Runner can make off-roading more adventurous. Whether you are on a wooded trail or climbing difficult terrain, this commanding SUV is ready for the ultimate rugged voyage.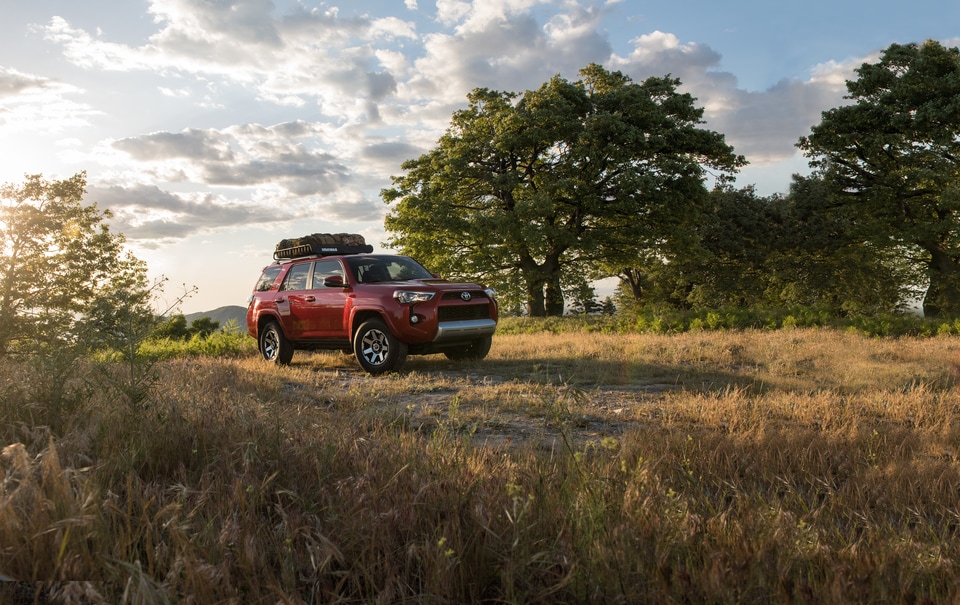 The standard engine that the 2018 Toyota 4Runner has is a 4.0-liter V6 that can distribute an astonishing amount of power. The ability to deliver 270 Horsepower, and if equipped correctly, the capability to tow 5,000 pounds, can make for an epic adventure. If you happen to come across rocky or hilly landscapes on your path, you can get assurance with the Standard Hill Start Assist Control and Downhill Assist Control that can help the SUV stabilize with its environment.
To protect the engine on the 2018 Toyota 4Runner while on your explorations, there are skid plates that can guard it against mud splatter or other elements that can impair your vehicle's engine. If you happen to get a flat along the way; don't worry. Each 2018 Toyota 4Runner comes with a full-size spare for convenience. You also have two 4-Wheel Drive systems to choose between, and there is a Crawl Control component available to assist you if you are going to be driving on uneven ground.
Learn more about the capabilities of the 2018 Toyota 4Runner by stopping into Koons Annapolis Toyota today or give us a call. Do you want to experience the handling of the SUV? Schedule a test drive so you can see how capable this vehicle really is. Feel free to check out other popular Toyota models that we carry like the Toyota RAV4, Toyota Corolla, Toyota Highlander, and Toyota Camry when you visit us in Annapolis, MD!