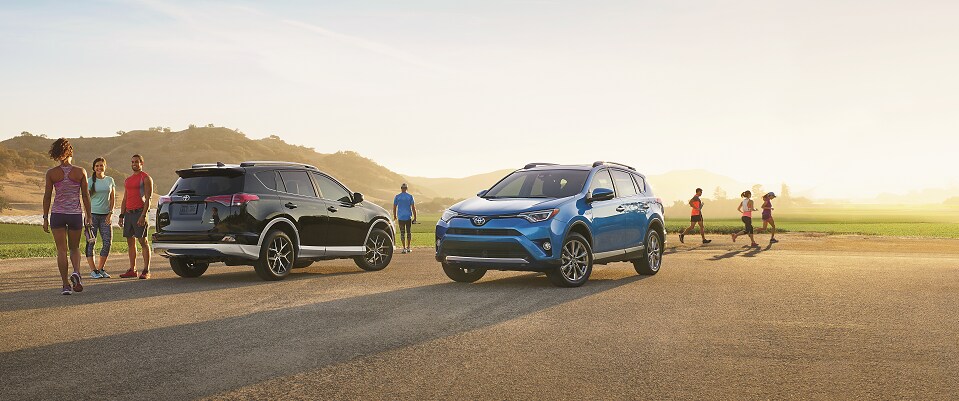 Compare the 2018 Toyota RAV4
When it comes to quality crossover vehicles, the Toyota RAV4 is always in the conversation. Here at Koons Annapolis Toyota, you can view the RAV4 and explore all the features onboard and see how it makes such an impact with drivers, and remains highly popular for drivers everywhere.
With a winning combination of size, space, connectivity, technology and safety, the Toyota RAV4 is a vehicle that has appeal everywhere from Glen Burnie to Laurel, Bowie, and Clarksville and places in between. Our team can guide you through all the details with the RAV4 and discuss the vehicle with you so you have a better idea of what you're getting with this standout crossover.
We're also fully away that drivers want to know how any vehicle compares to the competition. That's why we've also taken the time to provide you with some detailed analysis on how the Toyota RAV4 stacks up when going against the Honda CR-V. We encourage you to take a look for yourself and see where the advantages go in favor of the RAV4!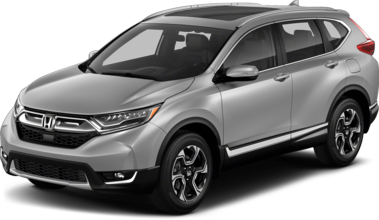 The 2018 Toyota RAV4 vs the 2018 Honda CR-V
Being connected on the go is a must, and with the Toyota RAV4, you'll find three power outlets throughout the cabin to allow for charging and connectivity while the CR-V has only two
When you need more storage, the RAV4 offers more seatback storage options over the CR-V
With a six-speed sequential automatic transmission, you're going to have a better overall driving feel in the RAV4 than you'd get in the two-speed CVT of the CR-V
Overall, there's 73.4 cubic feet of maximum cargo volume on the RAV4, which gives you more than the Honda CR-V offers
The RAV4 comes with ToyotaCare, which provides you with a no-cost 24-month/25,000-mile maintenance warranty, which isn't available for the CR-V
The 2018 Toyota RAV4 vs The 2018 Ford Escape
All trim levels of the Toyota RAV4 come standard with an auxiliary jack for smartphones and music players. This feature is often equipped on most vehicles today, but is surprisingly absent from the base trim of the Ford Explorer and has to be upgraded.
When it comes to their manufacturer-suggested retail prices, or "MSRPs", the Toyota RAV4 has a much lower starting price of $25,505 whereas the Ford Escape begins at $26,695 in its base trim and only increases from there.
The Toyota RAV4 is a much bigger SUV overall, thus, has a lot more interior space for passengers and cargo. The Toyota RAV4 is 65.9 inches wide and 183.5 inches long with 101.9 cubic feet of interior passenger volume and 38.4 cubic feet of cargo volume. The Ford Escape measures 66.3 inches wide and 178.1 inches tall with 98.1 cubic feet of passenger volume and 38.8 cubic feet of maximum cargo volume.
Of the two SUVs, the Toyota RAV4 is the more lightweight which, in turn, helps with maneuverability and fuel economy. The Ford Escape weighs in with a curb weight of 3,576 pounds whereas the Toyota RAV4 weighs in at about 3,455 pounds.
Finally, the Toyota RAV4 is the safest choice, overall, given its placement in the 2018 Top Safety Pick list by IIHS with a "Superior" rating in front crash prevention. The Ford Escape did not make this list and holds a "Basic" rating in front crash prevention.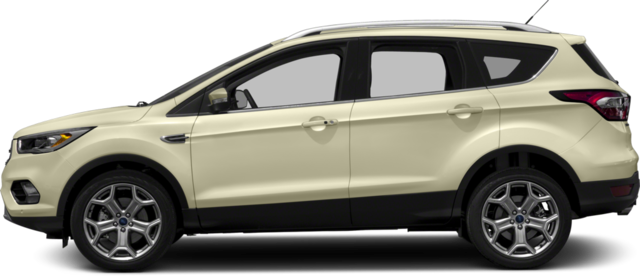 Stop in to Learn More About the Toyota RAV4 Today
Our team here at Koons Annapolis Toyota is always happy to provide you with details on all our vehicles, including the RAV4 so stop in and see us here in our showroom and we'd be happy to provide you with more information and arrange a test drive.
Who knew that the bigger, safer and more convenient choices in SUVs would also be the more cost-effective option? That's what you get with the Toyota RAV4 and, here at Koons Annapolis Toyota, we want you to discover all that this exceptional SUV can do for you, so come test drive one today here at our dealership! We're located at 1107 West Street in Annapolis, MD and we're proudly serving customers in Laurel and Bowie, MD as well. See you soon!