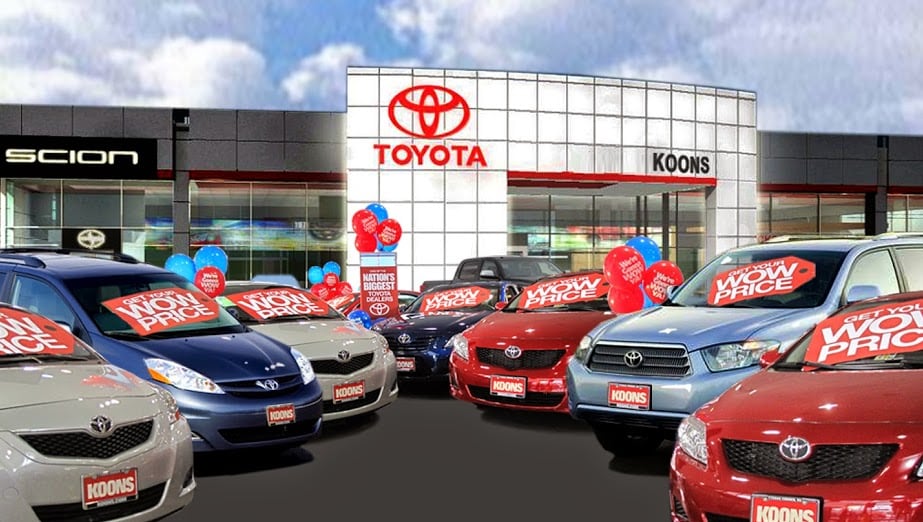 Satisfy You Toyota Urge by Visiting Koons Annapolis Toyota, Serving the Laurel Region

Whether it's a new or used Toyota, our skilled auto enthusiasts will help you find exactly what you're looking for. Looking for reliable service or parts center serving the Laurel area? Come on down and get your fix at Koons Annapolis Toyota today!
What makes the new Toyota inventory at Koons Annapolis Toyota so special? To be honest, it's not just the models themselves (i.e., the Camry, Prius, Corolla, Highlander and RAV4) and all of the safety-, convenience-, comfort-, and connectivity- features they offer. Rather it's the two pillars on which Toyota have built their names: integrity and reliability. In a nutshell, that's what initially drives people to 1107 West St., Annapolis, MD and part of what keeps them coming back the next time they're in the market for a new car.
Though buying a new car is an undertaking, we understand you've got more going on in your life. Maybe you've been planning for a big vacation? Whatever it is, we can help you can save big with our collection of used cars. We have a wide range of vehicles that are sure to satisfy you, and your checking account.
Get Directions
Store Hours
Monday

9:00am-9:00pm

Tuesday

9:00am-9:00pm

Wednesday

9:00am-9:00pm

Thursday

9:00am-9:00pm

Friday

9:00am-9:00pm

Saturday

9:00am-7:00pm

Sunday

Closed