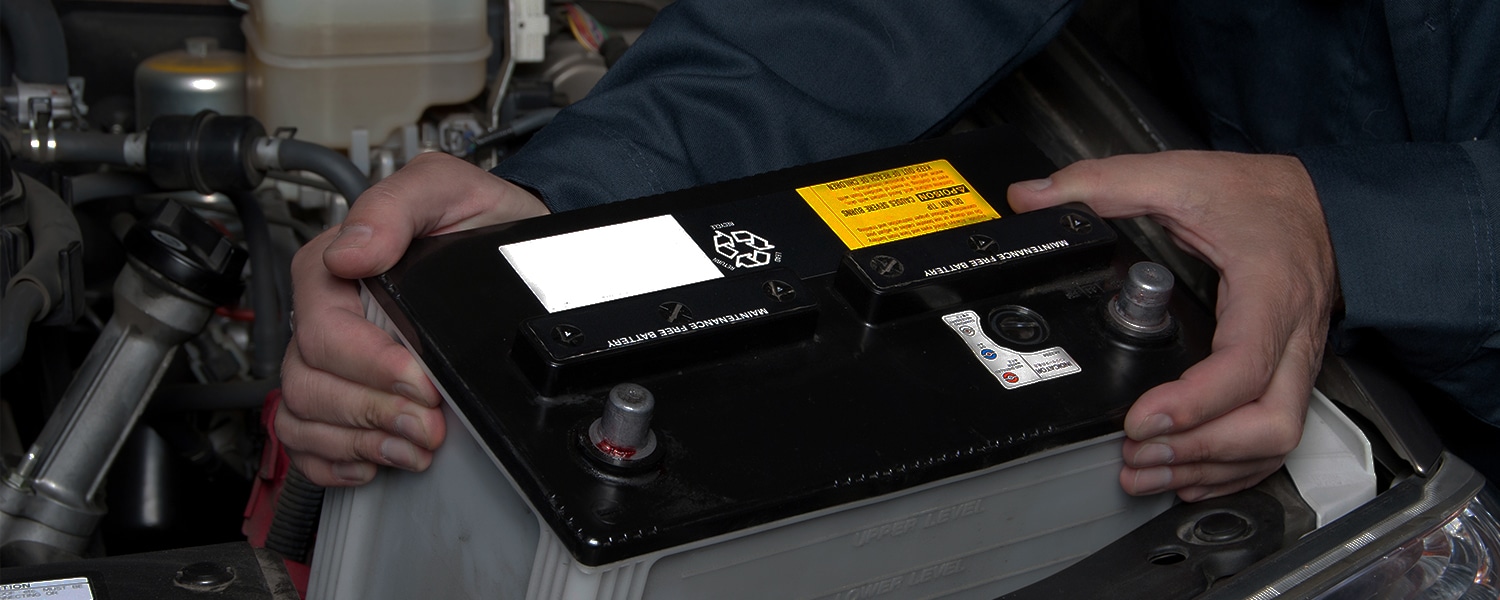 Auto Battery Service at Koons Annapolis Toyota
Looking for a service team to help with auto battery replacement near Laurel? Koons Annapolis Toyota can help! Here at Koons Annapolis Toyota, we understand that sometimes changing your battery can be a hassle. Fear not, our in-house service team is ready to help Clarksville and Annapolis drivers with battery replacement!
When to change your auto battery
There's an array of signs that your battery may need to be changed, with one of the leaders being corrosion. Corrosion often appears on the outside of the batteries near the positive and negative connections. Corrosion often looks like blue, white, or orange fuzz. Not all indicators are so clear, though. Indeed, sometimes the only indication drivers will get comes in the form of a heart-dropping clicking noise. This clicking noise often means that the ignition is unable to turn over due to a lack of battery life. Beyond this, low battery life can show itself in the form of a convenient dashboard light, which signals Laurel drivers to low battery life. Even well-kept batteries will eventually need replacement. Auto batteries usually age-out around the 4.5-year mark.
Corrosion on battery
Ignition refuses to turn (clicking noise)
Headlights dim when you turn on heater
Battery age (usually around 4.5 years)
Toyota Battery Replacement near Laurel
In the grand scheme of things, changing an auto battery is quite small. Don't let such an easy fix delay your travel plans, schedule a service appointment at Koons Annapolis Toyota today! Bowie drivers can quickly and conveniently schedule a service appointment via our online service center! Of course, Annapolis area drivers can always stop by or call our dealership to set up a service appointment! Whatever your preference, Koons Annapolis Toyota is ready to help with nearly all your battery replacement needs!