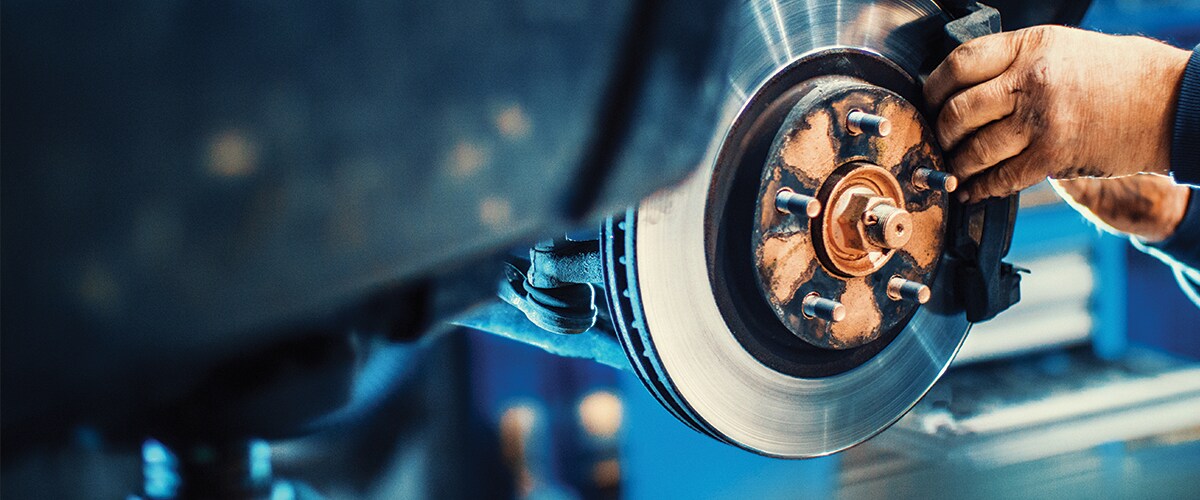 Brake Service at Koons Annapolis Toyota
Looking to schedule a service appointment for your brakes? Koons Annapolis Toyota is ready to help drivers from Bowie to Clarksville (and beyond) with brake repair and maintenance needs! Ensuring that your brakes are in proper health is a vital aspect of vehicle longevity and driving confidence.
Signs of Brake Wear
Drivers likely know the classic signs of brake disrepair: screeching and grinding noises. Of course, that's the more drastic side of brake repair. Before the grind and screeching, Laurel drivers will likely notice squishy brakes. This squishiness can be a sign that your brake pads are almost worn out. Following the squishiness is the grinding and screeching, which means there's metal-on-metal contact (your rotor coming into contact with your calipers).
Grinding or screeching noises when applying the brakes
Squishy brakes
Vibrating brake pedal
Dashboard indicator light is on
Brake Shop Glen Burnie
Drivers in the Glen Burnie and Clarksville area don't need to travel far for brake pad repair and maintenance! The Koons Annapolis Toyota service team is ready to take care of nearly all your vehicle service needs! Whether you're certain your vehicle requires brake maintenance or you're looking to have a service technician decide, Bowie drivers can look to Koons Annapolis Toyota with confidence!
Schedule a Brake Repair Appointment Online!
Here at Koons Annapolis Toyota, our team is committed to providing modernly convenient service options! We understand that in today's fast-moving world, people want to stay on the go. That's why we have an online schedule option that allows drivers from Laurel to Bowie (and beyond) schedule a service appointment via our website! Of course, drivers that prefer to stop by or call and schedule can do that as well! Options abound at Koons Annapolis Toyota!